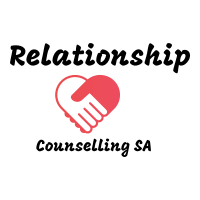 Welcome to the website of Relationship Counselling South Australia. We are highly qualified and experienced counsellors ready to assist you (and your partner) to provide Relationship Counselling and advice. Couples most commonly seek help for issues such as poor communication, re-establishing trust after an affair, or sexual problems.
We are practitioners of Emotionally Focused Therapy (EFT) for couples.Our main expertise is in relationship counselling and couples therapy. But we also specialize in individual psychotherapy, especially for anger management, grief, health and self-esteem issues.
Our Practitioners are:
Sue Kentish, Masters of Counselling
Dr Thomas Dellmann, Doctor of Counselling
Please note that Thomas only offers Online sessions on Skype or Zoom .
For bookings or general inquiries: Contact reception on (08) 82711827 for Sue Kentish, or 0413 276 055 for Dr Thomas Dellmann
Testimonials from Couples working with Dr Dellmann
Female, Mid-Thirties
Thomas is incredibly thorough and motivated to get to the core issues with his respectful, patient and nurturing manner
Male, Fifties
Seeing to the core of emotional dysfunction in my relationship/s is frightening and difficult work, but Thomas has provided the wisdom and care that has made this possible for me. He helped me to develop the patience so I can move through to a more loving relationship with my partner. Highly recommended
Emma and Allan
It was just over a year ago that my husband and I began our couples counselling with Thomas Dellmann.
Our twenty two year old marriage was in disarray and both of us were on the brink of abandoning it. Thomas was an extremely skilled and respectful practitioner who managed to tease out our historical emotional histories both as individuals and as a couple. From here he worked with us to address the unproductive elements. Most importantly , he gave us the skills to build on the strengths and the love which was still there between us.
Counselling can be uncomfortable and challenging, but Thomas provided us with a safe emotional place and most importantly the language to work through issues. I can honestly say if we hadn't attended session with Thomas our marriage would not be in the happy state it is today.
Testimonials for Individual Psychotherapy
Female, Mid-fifties
Thomas has a conversational style with the purpose to question the things that are difficult. Consequently he finds a way to do something about these difficulties. I liked that he shows interest in getting to the bottom of things.
Thomas paraphrases what I say in my language rather than in a counselling way. He listens to the tiny nuances and spots my blockages and misconceptions. Likewise, he stopped me from wandering on and asked me to go back, explore and deepen how I feel when I said…
Thomas is not patronizing, as he doesn't impose solutions and doesn't use a cookie cutter approach. He expresses his observations with great clarity. This has helped me to think differently about things and to talk to myself differently or made common sense suggestions. I appreciate that he gave me permission to talk about things, that I thought I was not allowed to express. Previously I thought that I would be judged, or I was to scared to express things. It was important to me that he helped me to see the positive and the negative aspects of my mum, without killing the memory of her or blaming her for all my problems.
google4911b2f030b25d7d.html